"Luxury, calm and voluptousness, Inwood Hotels welcomes today his new ambassadress: Mlle Inwood. We asked her a few questions, discover with us who Elena is."
Can you tell us something about you?
Hello! Sure, I am Elena. Since my childhood, I have evolved in an family of artists. I think it is thanks to this background that I developed a taste for writing and fashion. In order to fulfill these two passions I started journalism studies. I have travelled a lot: San Francisco, Florence, Paris… I developed my character and opened myself to the others!
Why did you want to take part in the "Inwood adventure"?
The main reason is Monsieur Inwood. Thanks to him I really wanted to participate in the writing of the articles. When we met for the first time, he said he was writing articles for Inwood Hotels, and he talked about the topics he tackled, about the fact he would share his experiences with the clients. Honestly, at that moment I wanted to be part of the group. Monsieur Inwood and I have been meeting for nearly a year now, and I realized that as our relationship evolves this project follows us. So when I had the opportunity to meet a member of staff of Inwood Hotels, I was more than happy! It was like a dream becoming true. We talked about my background, my past position as journalist, and he suggested me to also write articles on the websites. I obviously accepted that challenge!
Does the Inwood Hotels brand represent you?
As an ambassadress, I hope I represent the group in a positive way! I also think the group represents me well. I have always been a curious person. I love discovering, learning, travelling... And giving me the possibility to write about different subjects, and to learn things about artists for instance, is a real opportunity. Thanks to Inwood, I am a fulfilled.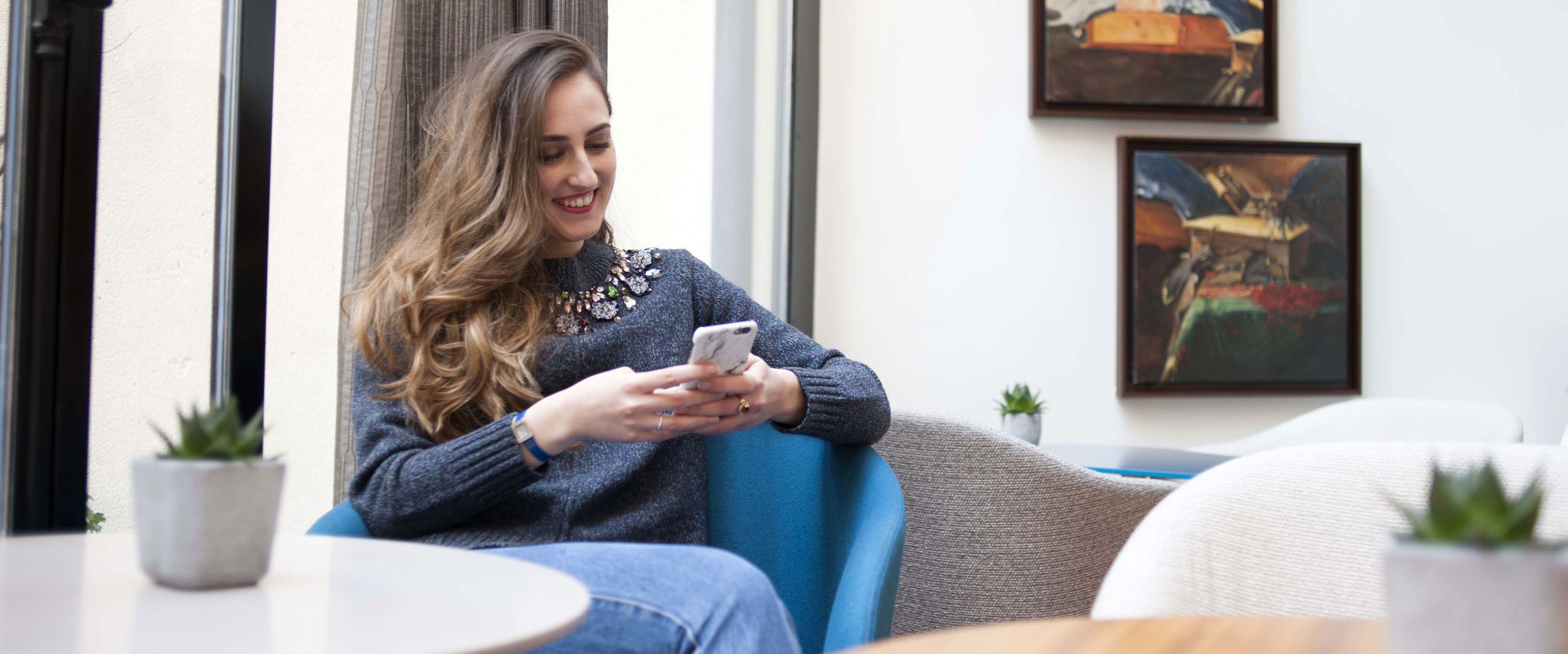 What is your role inside Inwood Hotels?
I am mainly present on the websites of different hotels. I write articles for the hotel Le Marquis for instance! You can find my writings in the "News" section. I loving doing it, because I can write about subjects that I am attached to. I can speak about fashion, my travels, accessories, fashion creators! I have often the chance to being in first lodges of Fashion Weeks. I always try to give the best tips to my readers. With Monsieur Inwood, we also animate the @inwoodlovers account on Instagram, don't hesitate to follow our adventures!
Where do you find inspiration for your articles?
I am mainly inspired by the history of fashion. During my childhood, I have been cradled in this universe and my mother taught me the basics, since she had always evolved in the world of fashion as well. So, I try to convey all these experiences in my articles. I also like the1980s. It is a very particular style, but if one has an item than can bring forward a simple outfit, it can be a really good result! We have to be up-to-date, but not too much. In order to have style, you need to be in constant search.
What is your best memory in the city?
I have so many great memories here… Paris saw me growing up. But it is true that I have one particular memory that pops up in my mind. We were at Montmartre, Monsieur Inwood and I, for our first rendezvous. Still today, I think of it as a very romantic moment. He had all prepared, and when I saw him, it was like an evidence. We spent hours walking and talking about Paris and what inspires us… The longer that moment lasted, the more I had the feeling of knowing him. Therefore, it is one of the memories that I appreciate the most because it marked the beginning of our story.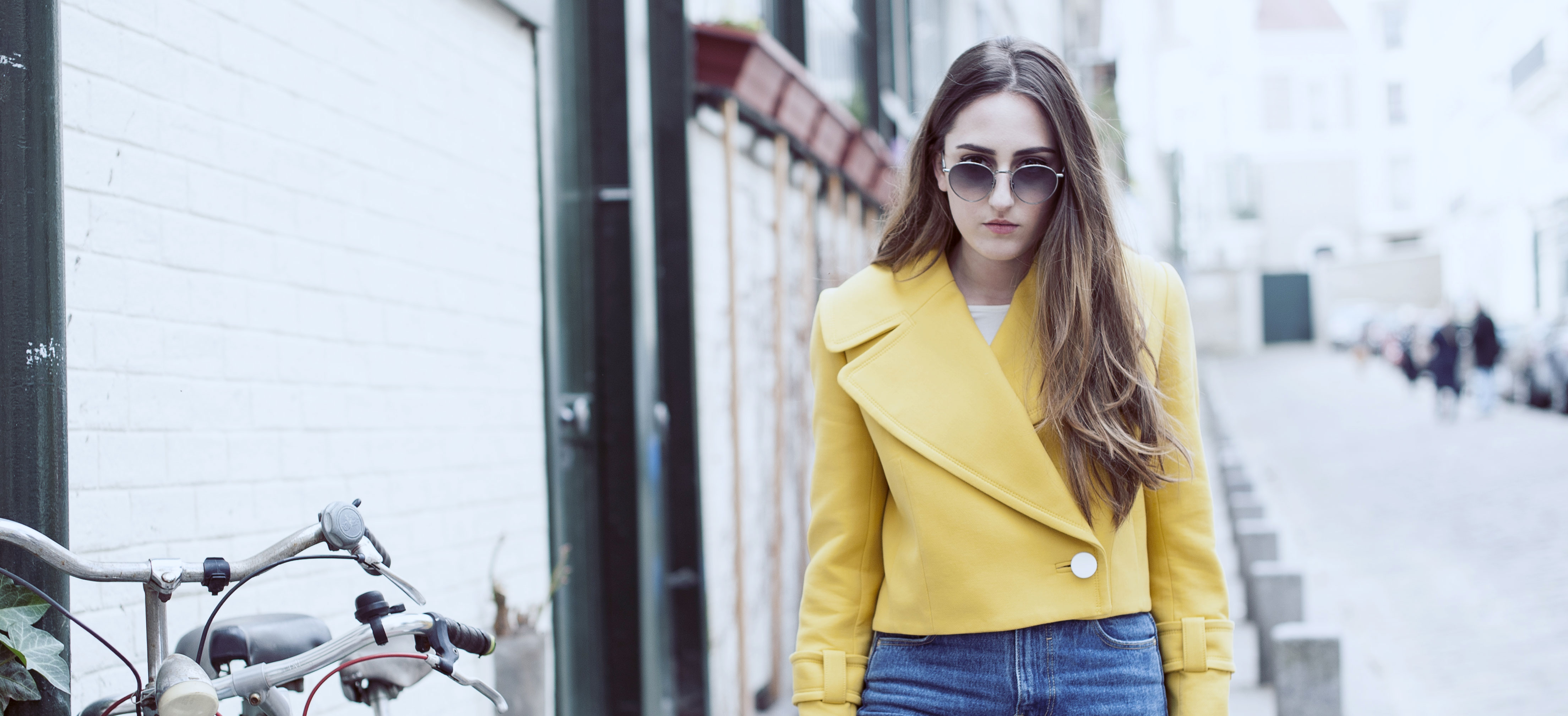 Your favorite place in Paris?
Oh there are so many places in Paris that are marvelous. So many places that I haven't discovered yet! I appreciate the 7th neighborhood of Paris. It is one of the most representative areas of Paris and its culture. I love strolling in the Rue Cler, a street located a few minutes from the Inwood hotels. When I stay in Paris, I walk in front of the Eiffel Tower before going to the Rue Cler. I often go shopping to the Beaugrenelle shopping center in the 15th neighborhood. Do you know what I like too? Markets! I love discovering new things, new tastes. But I cannot sum up Paris just by talking about the 7th neighborhood… I appreciate a lot Montmartre and Saint-Germain-des-Prés, they both are iconic places of Paris!
Why did you decide to reveal your face?
I have to admit that Monsieur Inwood and I are in contradiction on this point. But I understand that he's not looking for fame and that he wants to keep secret his identity. I tried to talk to him, to see if I can make him change his mind, but I've never succeeded. You know how men are! But, anyway, revealing my face for the group was like an evidence. As I come from the world of fashion, I am accustomed to use my image.
Why do you wanted to represent the clients? To be the client of the clients in a way?
I think that I look more for helping them than for representing them. I want to share my experience, give them advice so that they can live a truly Parisian experience. On the contrary, what I try to bring in the articles is my personal touch. What is more, it is thanks to this experience that your clients are loyal to the group. I think that you offer them something very personalized, and this is what they are looking for. Moreover, the French Arts of Living represent me, they are values that I share with the group. So, when I first stayed in an Inwood hotel and I saw that Inwood shares the same values as I do, I felt like at home.
According to you, what are the keys of a successful stay in Paris?
For me a successful stay is not about many things… I guess you have to take the time to walk and observe the city, to visit a museum, to discover the French culture. It is also about stopping in a Parisian café or buying a baguette! Yes sure, these are stereotypes, I know it, but I think people are looking for authenticity.
A last word?
Live life as if it was a dream.
"Elena, thank you for having answered to our questions and for having taken the time to be with us."